Second professional day in Vienna
Balázs Kovács (GD Consulting) organized the second Vienna Professional Day on 14. October 2021, where we got to know the good practices mainly of the Währing district of Vienna, that are in line with the Shop of Region concept.
On our arrival, we were welcomed by Ingrid Jund-Blaha, President of the Shopping Market Association "Kaufleute Kutschkerdörfl", who introduced the history of Währing and one of the oldest markets in Vienna, the Kutschkermarkt, and the specificities of the local retail trade in the district. The Association and the Shopping Market Management Organisation aim to support the local economy, the retail trade and the businesses in the district in order to provide a wide range of high quality products to local residents with a higher demand for goods. In addition, there are a number of long-established retailers or small businesses with a long tradition in the district.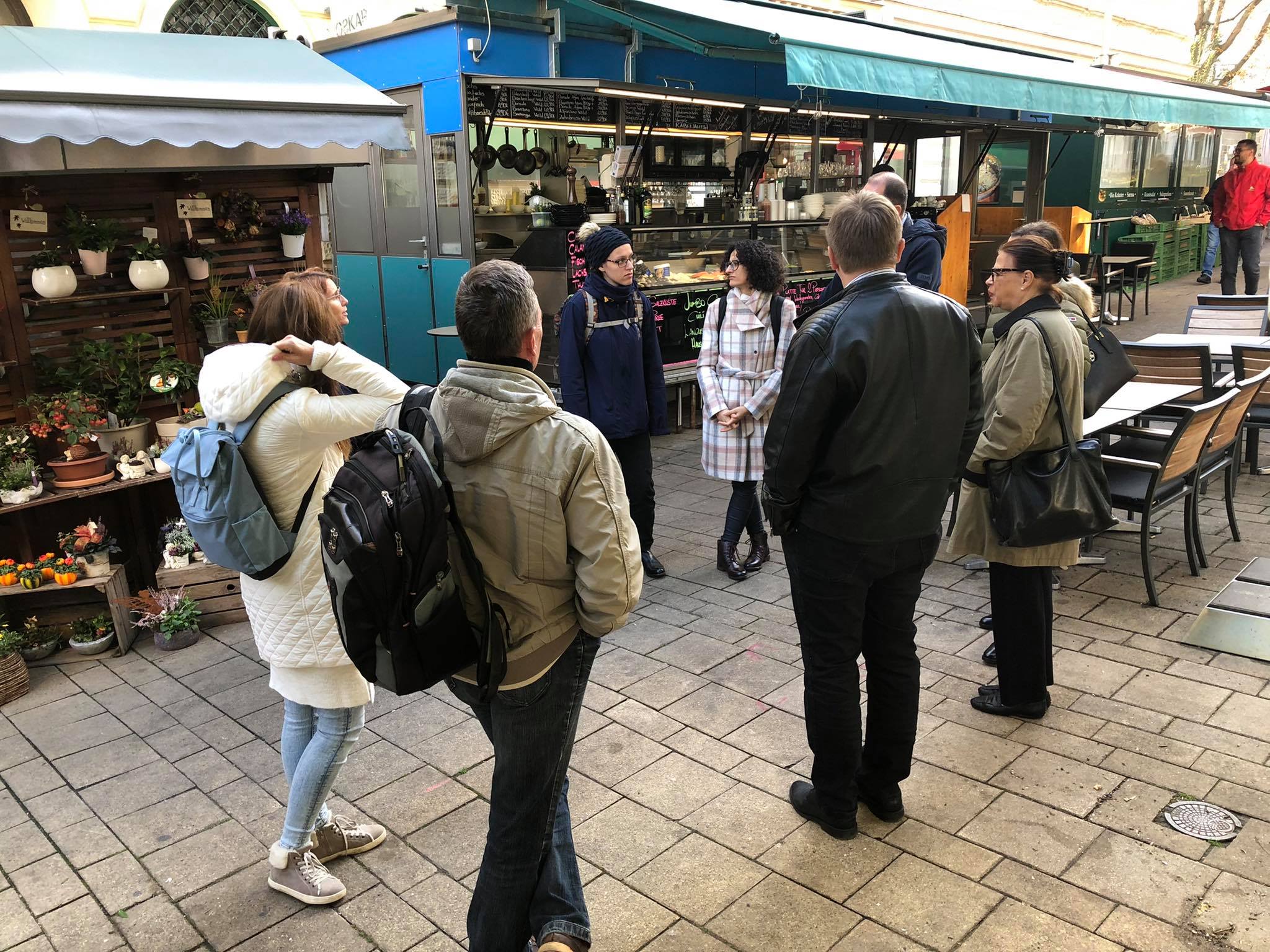 ---
Our next stop was a specialised organic wool shop, Woll-Habitat (https://woll-habitat.at/), where you can buy sustainably farmed wool from around the world, but they also value proximity to suppliers, so European wool and yarns are preferred. The cosy, welcoming shop used to sell local produce and run a café, but changed profile during the pandemic. The specialised range attracts customers from further afield, and the courses and workshops they organise are very popular, too.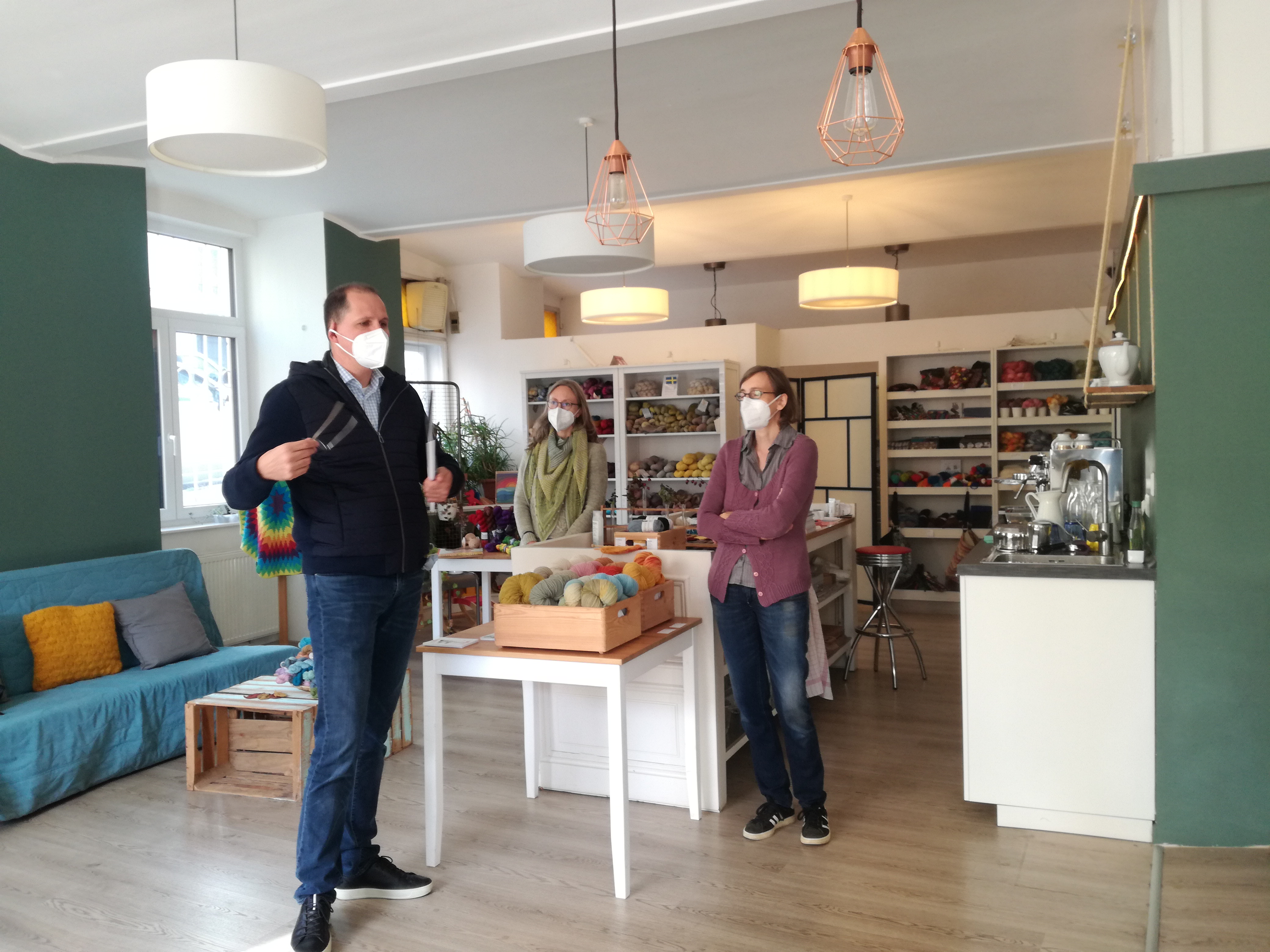 ---
It was not part of the official programme, but on the way, we found a Portuguese delicatessen, LOJA Portuguez (https://www.facebook.com/LojaPortuguez/), which sells Portuguese canned fish, small-scale vegetable preparations and drinks. In addition to food, you can also find Portuguese porcelain, ceramics, glassware and textiles. It is designed to serve cold dishes, salads, fish dishes, coffee and cakes, as well as small product demonstrations.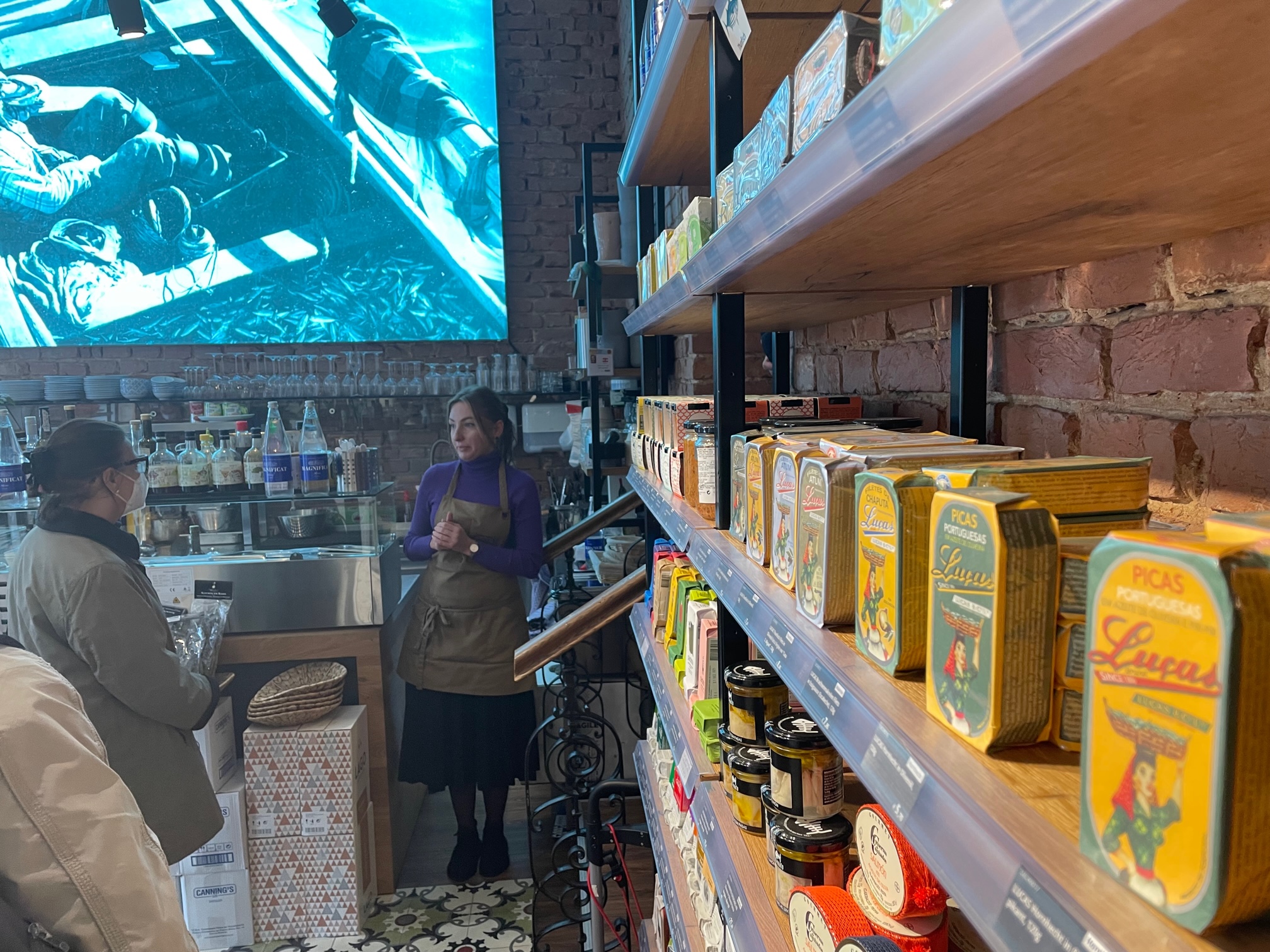 Lunch was served at Restaurant Hollerkoch (https://www.hollerkoch.at/), whose young manager is committed to local products and regionality. This is demonstrated by the fact that he tries to combine traditional and international specialities in the menu and sells his own products on his website, too. During the lunch, Vladan Raskovic presented the distilled products of INVIVO Sprirts GmBH (gin and special award-winning fruit and vegetable spirits, spirits), based in Vienna. In the restaurant, discussions were also held on the possibility of a cooperation between producers from Eastern Styria and Western Hungary to present their products at a market in Währing, but the legal, financial and other details of this are still to be clarified.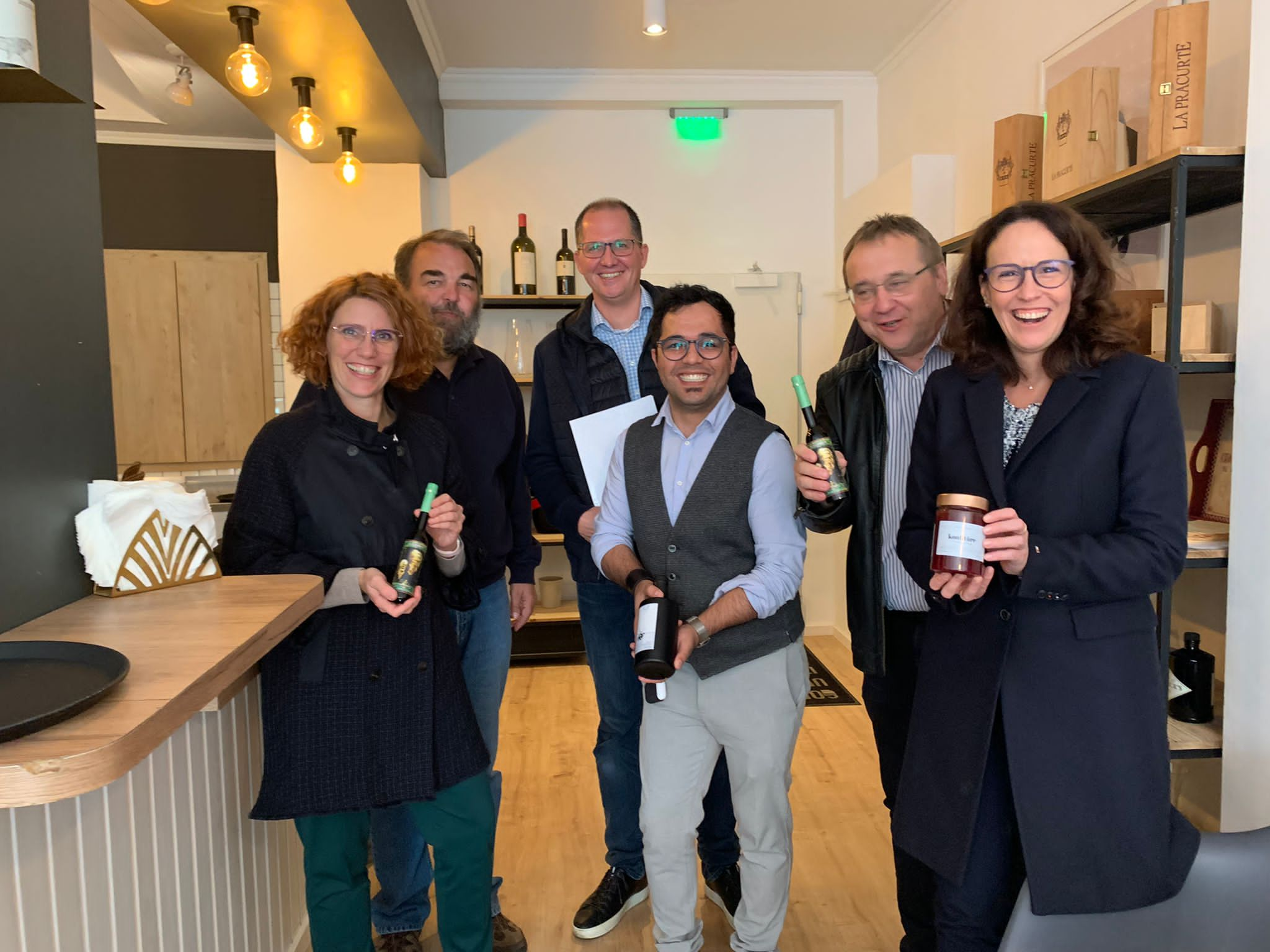 ---
Moving on, we visited Giraffenland (https://giraffenland.myshopify.com/), a retail and wholesale shop selling haberdashery and handicrafts, clothing, patterns, sewing tools, accessories and books. They also give space to local small-scale producers and entrepreneurs, selling private label products.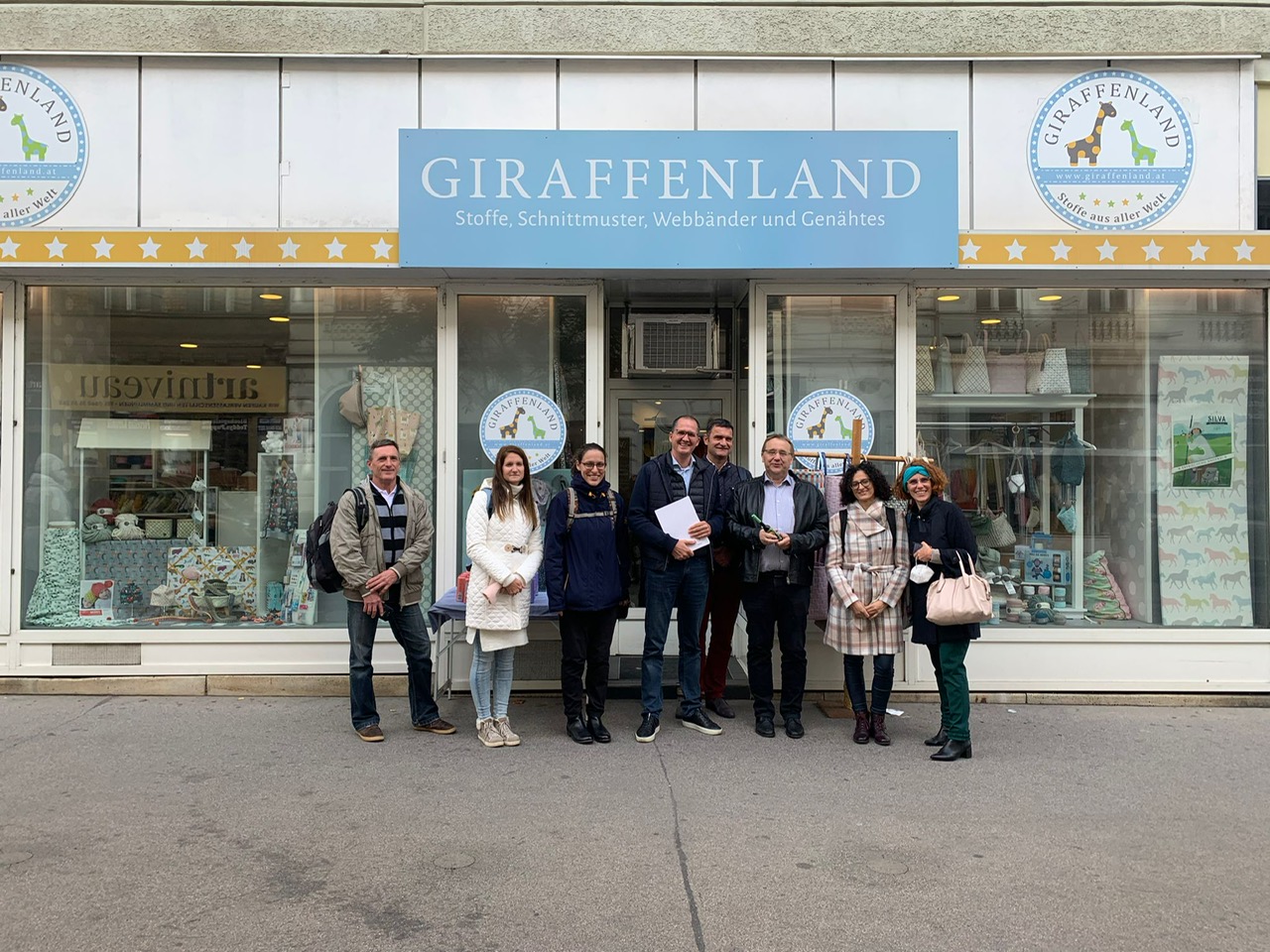 ---
Our last stop was at Flotte Biene (https://www.flottebiene.wien/), a shop selling Italian products and related services run by Tanja Marta-Cellnigg. The range includes pasta, cheeses, smoked meats, sausages, pastas, various alcohols, wines, chocolates, biscuits, cakes, cookbooks, clothing and accessories, with a strong emphasis on quality and support for small producers. The shop also offers food tastings, cooking classes, small party catering, catering, small workshops, events and community space.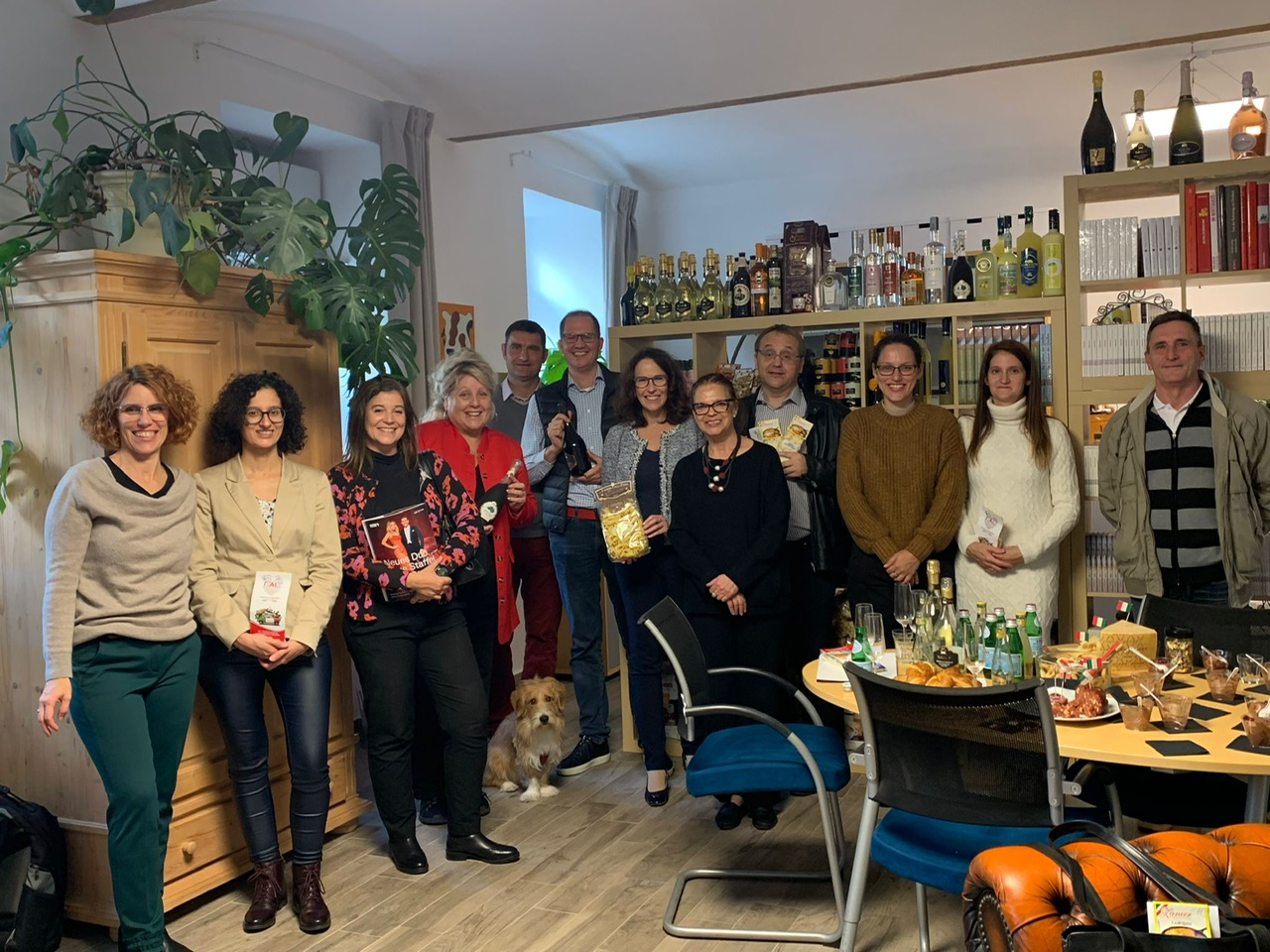 ---
At the end of the day, at Café Aumann, the participants summarised the experiences gained and the upcoming project tasks.