Multiplikator Info in East Styria
On 17 June 2021, the full-day "Multiplier Info" was held in the Interreg project Shop of Region. 22 Hungarian participants visited various East Styrian suppliers and sellers of regional products. The aim of the visits was to taste regional products of the shops as well as to make regional products of Hungarian producers known and to get to know different shop concepts.
We started at the Bauernstadl in Feldbach, a full-service shop with over 300m2 of sales area. Operator and owner David Trummer presented his shop in detail and many participants took the opportunity during the tasting of regional products to ask detailed questions about financing, organisation, purchasing, producers, logistics, etc. and received detailed and very competent information.
LINK: www.bauernstadl.at/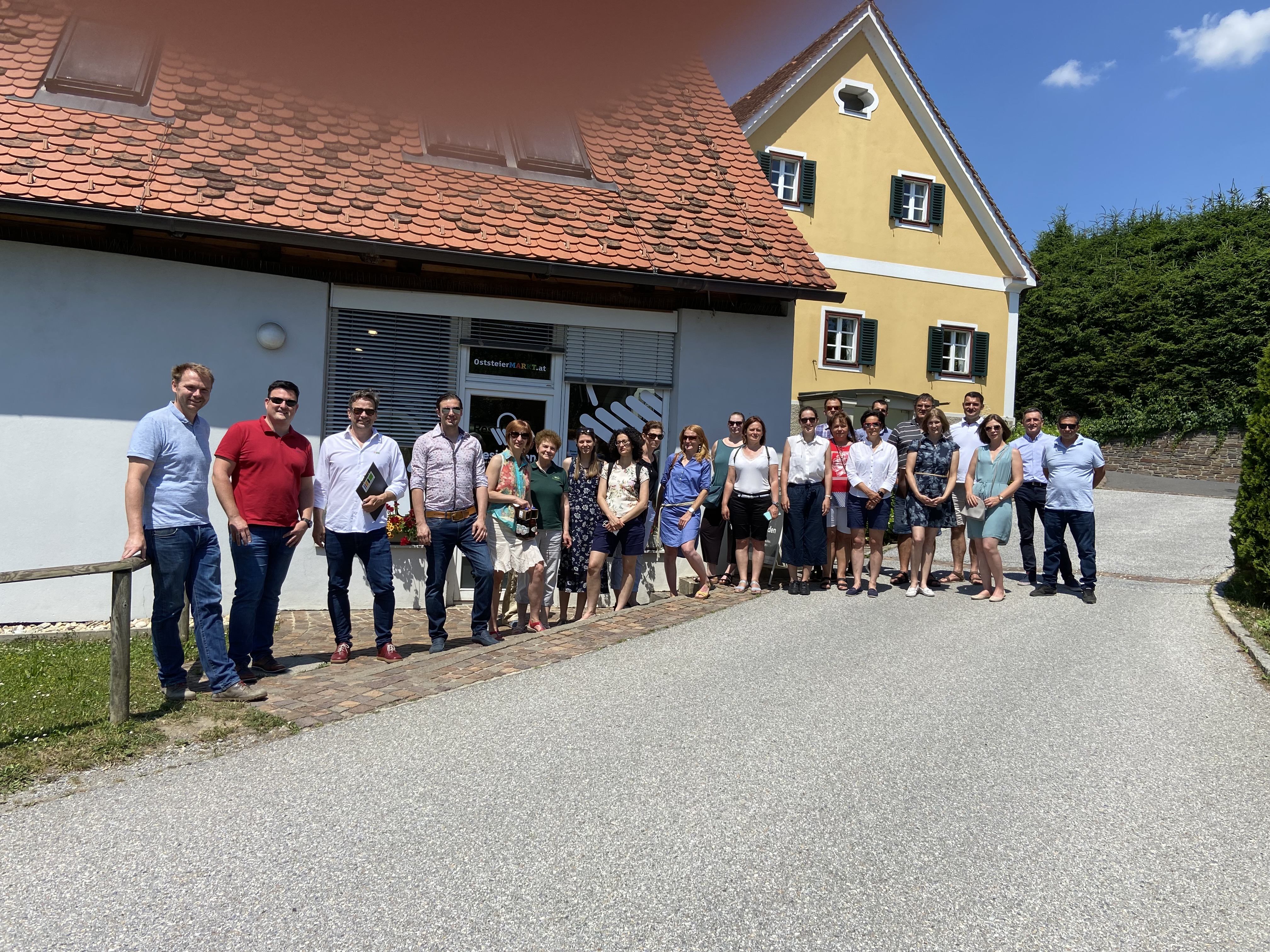 The next station was the Resi Laden in Markt Hartmannsdorf, where the two operators Christoph Donerer and Daniel Kienreich presented their self-service shop. They provide the infrastructure of the shop to the regional producers, delivery and sales are done directly by the producers. All food and products in the shop come from a close radius of maximum 14 kilometres. Numerous regional products were also tasted here.
LINK: www.facebook.com/Resiladen-105298994614572/
A very similar model of a self-service shop was explained in more detail by David Schiefer from the farm shop vonumadum. The difference to the Resi shop is that he buys almost all products from regional producers and sells them to the end customer with a small margin. Vonumadum also attaches importance to producers in the immediate vicinity.
LINK: www.vonumadum.at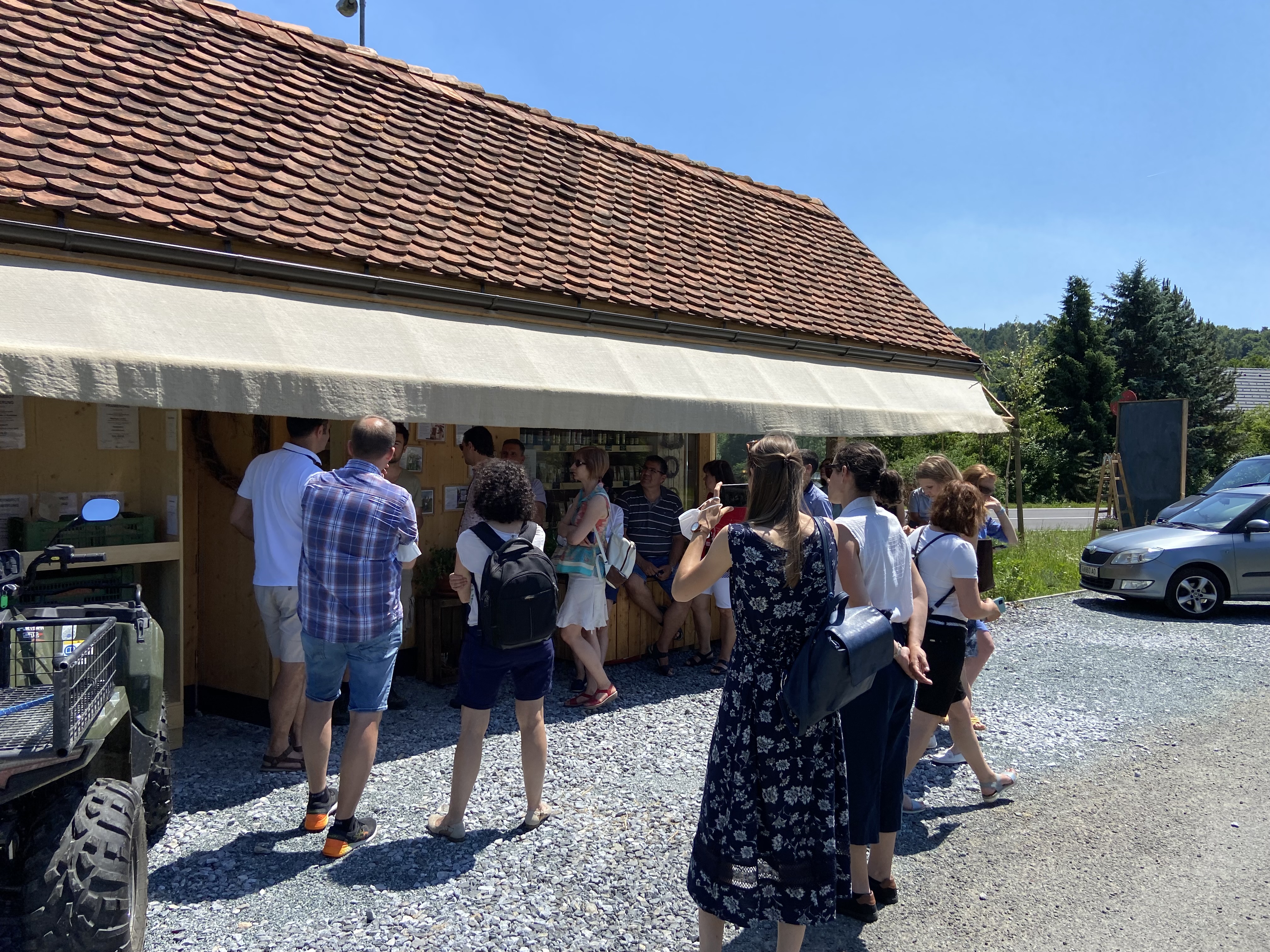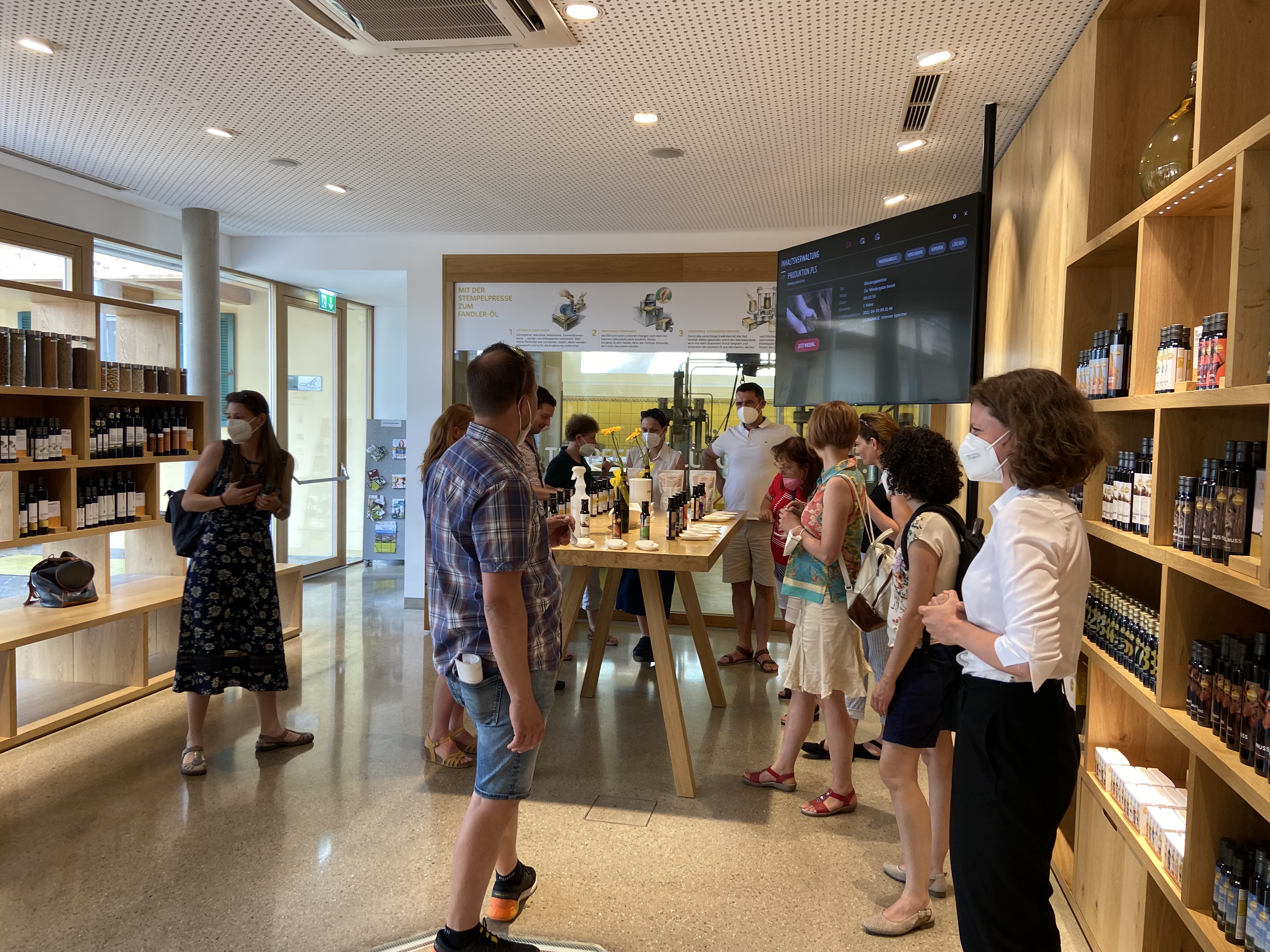 After a delicious lunch, two stops were visited in Pöllau:
First, the Fandler oil mill, which mainly sells its own high-quality products in the shop. In addition to its own online shop and many sales outlets in organic and health food shops, the innovative high-quality oils are also sold via Amazon. All participants were enthusiastic about the variety and the different flavours of the numerous organic oils tasted.
LINK: www.fandler.at
The second stop was the Pöllau Bauernaden. Deputy chairman Maria Rechberger told about the origins of the farm shop up to the special form of the organisation (the involved individual farmers are owners of the shop and each sells on their own account). The Pöllau farm shop is run as a shop with service. Again, numerous products were tasted.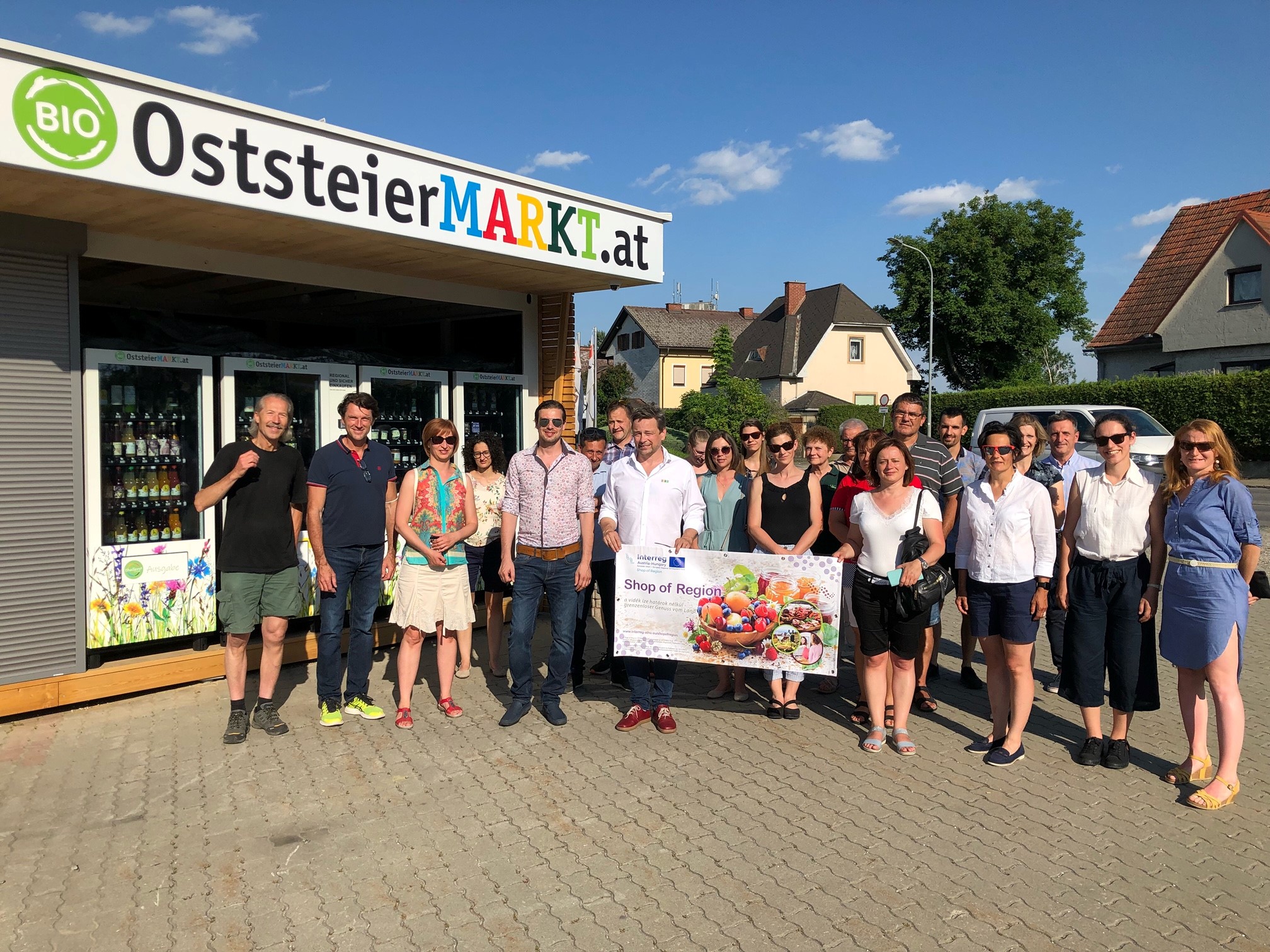 After a long and informative day, the BIO vending machine shop in Hartberg was presented to the participants by the operator Ernst Thaler. Although the vending machine shop will only be officially opened in a few days, everyone could convince themselves of the advantages of this vending machine shop: continuous opening hours (24/7), good accessibility (large car park), high customer frequency (heavily used federal road), easy transferability to other locations (converted office container).
Summary: the Multiplier Info was a successful event for everyone involved!