3rd Partner Meeting
On January 18th 2021 the third partner meeting of the project Low Carb Mobility in the programme Interreg AT-HU was held as a web meeting due to the lasting Corona-situation.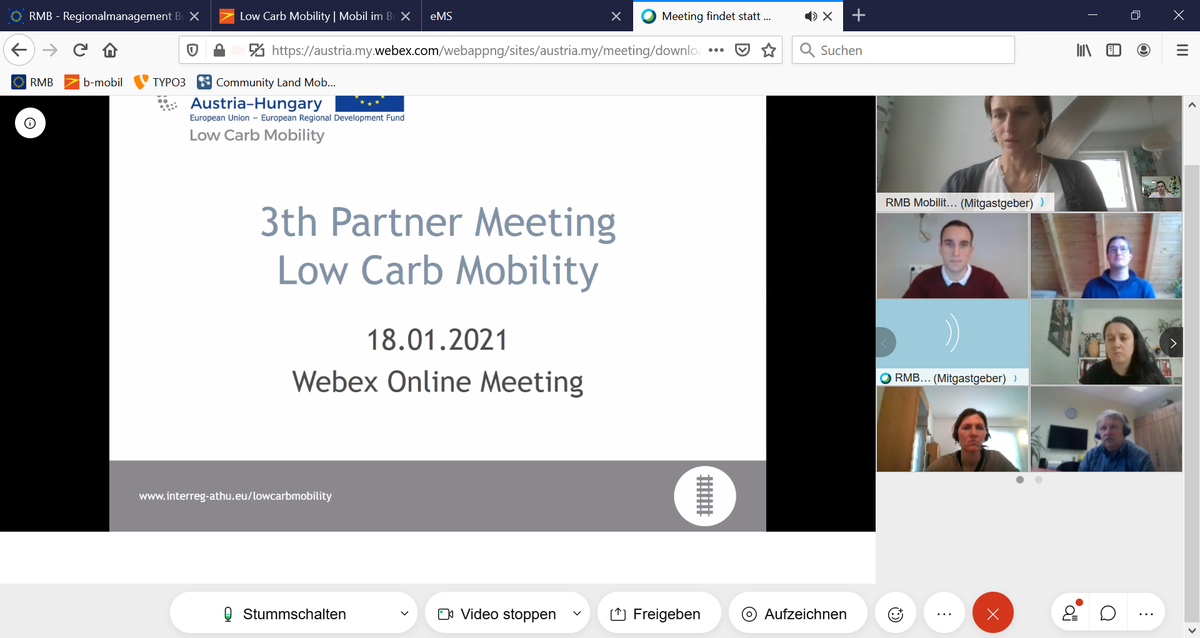 Questions concerning reporting within the project were addressed and an overview of the time schedule and the planned activities was given.
RMB gave a presentation on the status of the ongoing work on the e-mobility strategy, which is going to be a key contribution to the project. Also, the marketing strategy as a result of the commissioned work of the advertising agency saintstephens was presented and discussed.
After short presentations of GYSEV's, Raaberbahn's and VOR's ongoing work, the next steps were coordinated and a summary of the meeting was given by the hosts.