Moment of joy: the new ATHU programme is adopted by EC, we are good to go!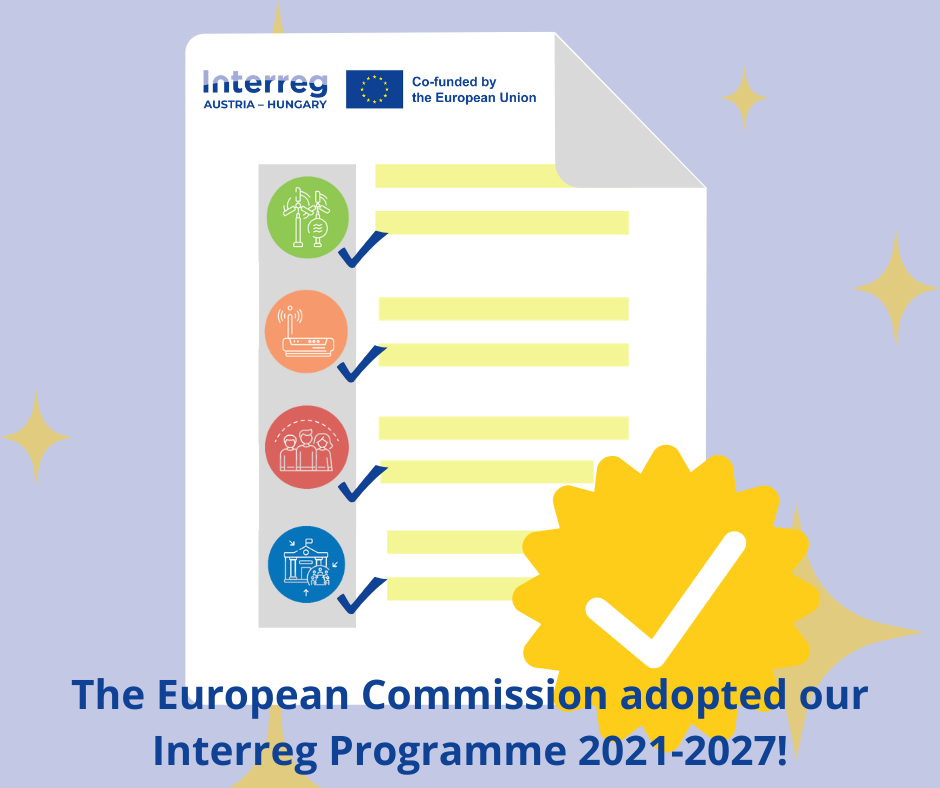 We are delighted to announce the adoption of the new Austria-Hungary Interreg Programme 2021-2027 by the European Commission. As previously reported the informal feedback was positive during the whole submission and adoption process which finally led to this joyous moment of acceptance.
We are looking forward to cooperating with you in the next period, while we will keep developing all supporting elements, and background documents for the sake of a sound first submission round.