femcoop PLUS fights gender bias and encourages young girls to succeed in men's professions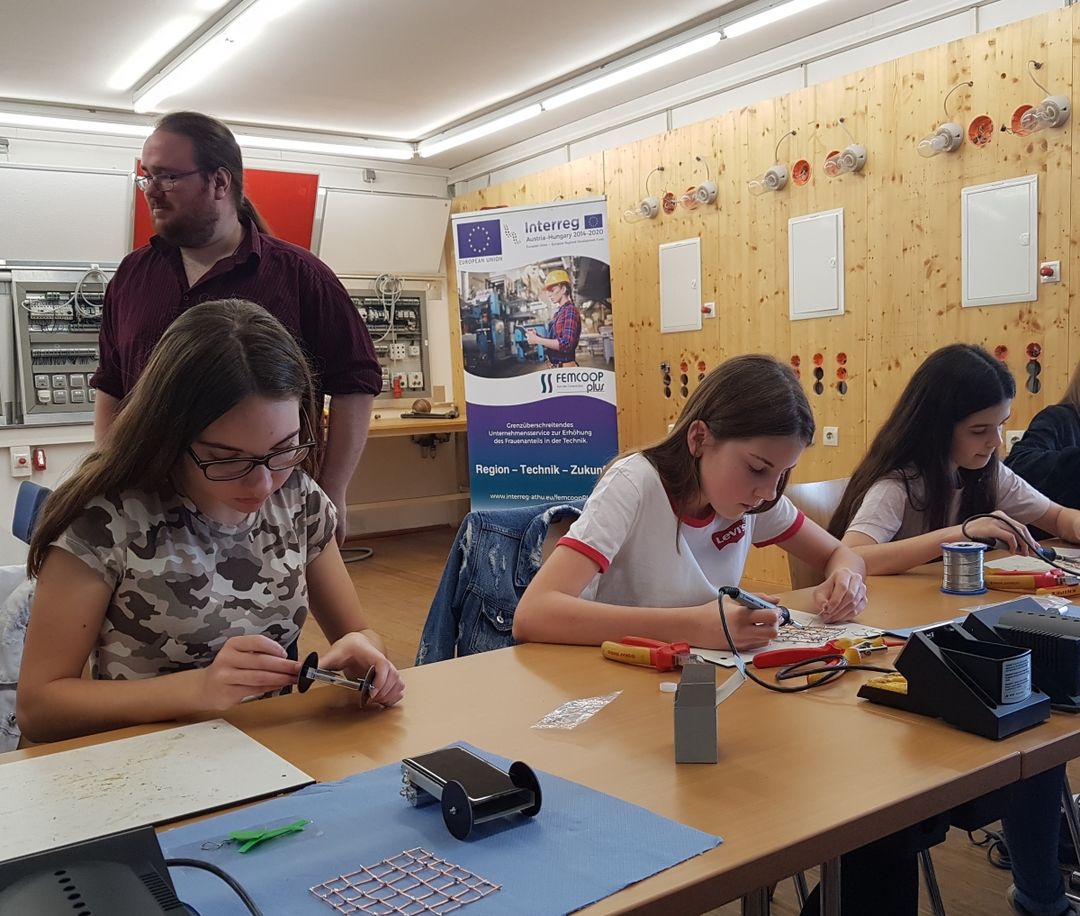 Project femcoop PLUS encourages not only young girls aged 6-15 years, but intends to influence and educate parents, to change behaviour of teachers as well as companies in the sectors of metal and electrical industries, energy technologies, IT- and process-oriented robotics to make those professions attractive for girls.
The project has organised trainings, workshops, study-visits to SMEs for the targeted children and companies, as well as attendance at career guidance fairs to raise awareness and to change behaviour. In the framework of the project, young women were provided with specific technical experience in order to ease their career decision. They had the opportunity during study-visits to carry out tests, for instance on soundcards and sensors to get an overview of the digital measurement techniques.
Besides the aim at fighting gender bias, labour shortage is a serious challenge in those industries, thus the companies have great interest in attracting and orientating girls towards those professions. Thus, the project supports companies facing challenges like how to attract young girls and in what age is best to orientate them.
To address all aspects of the issue, the project prepared a toolkit for SMEs that consists of a guidance and supporting checklists for study visits and workshops. The toolkit is based on the data collected during the implementation of all project activities and circulated among SMEs. The documents are now available on the website.
More Information about the project is available on their microsite and Facebook page.